Born on a farm in a small town of Hanover, which is just outside of Jackson MI, Danny was always interested in some type of Motorsports.
His first endeavor was to buy a go cart at the age of seven. Even though his dad would not allow him to race, he would take his cart with his older neighbor to the Hillsdale cart track and compete in the races. He thought that by hiding his trophies in the cow barn his family would never know, but one of the other farmers informed his dad that Danny was doing a lot of winning at the track. Although he was not pleased, he did allow Danny to pursue his racing career.
Building cars and drag racing while getting married, going to General Motors Institute college and having three children was normal for him in the late 60ies. You could find him and the family at drag strips like Onondaga, Tri-city and Manistee County. The blue "Tinker Toy" D/G Camero, Vega, and Monza could not only be found at these local tracks, but were seen competing at Columbus Spring Nationals, Indy Nationals and Gainesville Gator Nationals.
After graduating from GMI he began working his engineering career with Chevrolet, he got transferred to Atlanta GA. Drag racing was not as active there, so he started to build and drive a stock car. Lanier Raceway (north of Atlanta) was just being constructed, so circle track racing was his next challenge. But only after a few races, Danny was transferred back to Michigan for a new job with Chevrolet.
This did not dampen his circle track racing interest as he continued to race at Spartan Speedway and Dixie Speedway after the move. A new racing interest was growing, Road Racing.
In 1985 endurance racing was growing. He hired in as crew chief for RCG racing from Texas. For the next few years, you could find Danny at various tracks throughout the United States. Corvette racing was back in the limelight and the Escort series, and the Playboy series found Danny striving to have his team run up front and they did. The next three years Danny's team ran sixteen 24-hour races and eight 12-hour races. This crew chief position could have been a full-time job along with traveling around the U.S., but he also built 42 spec engines for four different teams, maintained his GM engineering career and raised his three children.
Corvettes were dominating the series and 1988-89. SCCA and Chevrolet created the "Corvette Challenge". These Spec Corvettes became the pro support race to watch. Danny provided building and technical knowledge for a team of three drivers in 88' and a team of four drivers in 89'. You could always find his drivers finishing in the top 10 and often on the podium.
From 1989 to present he has managed to build, competitively drive and support other cars as part of his team. He has competed in SCCA Regionals, Nationals, Rolex 24s and Pro Events as well as full driving seasons competing at Waterford Hills Road Racing locally in Clarkston MI. Racing in only Corvettes, Danny drove in all classes (i.e., Touring Challenge for Corvettes, Improved Touring, Super Production, and Touring 1)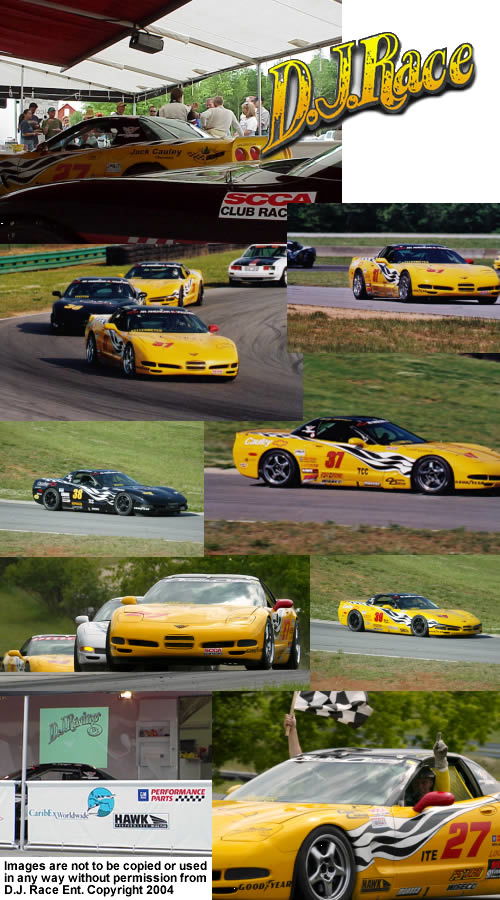 His early Retirement from GM in 1999 at the age of 52 allows Danny to build cars, drive and win in both SCCA and WHRRI series. Danny is still racing and winning. So far achieving 40 Career championships. Data logged from 1989 till now in December 2021 shows he has driven 654 races covering 63,772 competition miles (this does not include testing or track day events) and that the team has logged an astonishing 118,735 competition miles.
In 2020 Danny was honored to be inducted into the Michigan Motorsports Hall of Fame.
Can't wait to see what is next!